Think Real Estate
---
Dien Tran
Realtor®
Real Estate Specialty
Home Buyer Advocate
Somewhere Exploring Bay County
---
A husband, father of two, compassionate and ambitious. I have been a Panama City local since the age of three. I grew up here, completed my schooling and met the love of my life in Bay County. I enjoy fishing and spending time on our beautiful beaches.
My first career was in Nursing. I was a critical care trauma nurse for our local trauma hospital. I cared for patients after major accidents in extreme critical condition. Juggling from keeping their blood pressure up, to restarting their hearts.
If you have a medical condition you can trust me to be cognizant of those needs. Or if you are a medical professional you can count on me to be there after those long 12-hr shifts and work around your ever changing schedule.
My goal is to fight and advocate for your perfect home. I'd like to be there to walk you through all of your buying or listing needs. The perfect home is out there and together we will find it.
skill bars
---
Locating Creative Financing
90
Fishing The Local Waters
82
Sleeping In On Saturday
23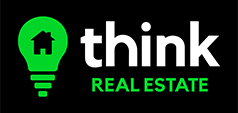 Are you ready to buy, sell, or invest in Bay County, Florida?
Call Dien Tran, Realtor with Think Real Estate.
850-774-3902
Think Real Estate
---
Buy Land and Build A Home or Buy An Existing Home in Bay County
Your future home awaits and we are here to help.
Are you in the process of locating your next dream home? If you are, you may be considering the differences between buying land and building new versus buying an existing home. Both of these options can be great, but each has a different journey to completion.
Fortunately, the real estate market in Bay County, Florida is still activity pushing along. And while there is not as much inventory, compared to 2020, there are still land & homes for sale across our wonderful community.
You can buy a neighborhood lot in a beachy or in-town community, or possibly find acres of land in the northern part of Bay County to start your own farm. Lynn Haven has become a very popular community to call home and the Cove has long been a wonderful community for those seeking to be near downtown Panama City. Lots and lots of choices to create a future that is uniquely you.
It is far more complex to buy land and build a home than it is to buy a home that is already built and move-in ready. Someone has to be available to make the continuous decisions that go along with such a project. And it is often times more expensive, too. Land costs, architectural design, permits, foundation work, framing, site work, exterior finishes, interior finishes, mechanical rough-ins— the details can add up rather quick. When building a custom home, $350,000 doesn't build a palace in Bay County in 2020. Here is an example of what a $350,000 build budget would look like:
Architectural Design: $17,430.00
Site work. Design, Permit fees, inspections, etc.: $7,810.00
Foundations. Excavation, concrete and retaining walls: $38,685.00
Framing. Sheathing, trusses, etc.: $44,930.00
Exterior finishes. Roofing, windows, and doors, etc.: $75,245.00
Interior finishes. Drywall, flooring, insulation, paint, lights, appliances, etc.: $77,840.00
Major systems rough-ins. Electrical, HVAC and plumbing: $35,445.00
Hardscapes and softscapes. Driveway, fencing, landscaping, shed, etc.: $49,490.00
In contrast, the same budget of $350,000 can buy an existing home or condo, land included, that is move-in ready and waiting to welcome you home. And with the inventory in the Bay County Real Estate MLS, you can likely find your new home or investment project without too much effort.
Whichever your choice may be, Think Real Estate has two convenient offices in Bay County, Florida to serve your real estate needs. Our beach office is on Middle Beach Road, just east of Shipwreck Island Water Park, and our in-town office is on Martin Luther King Jr. Blvd., about one mile north of the mall. Both of our real estate offices offer the same high-quality service and personable, professional, dedicated Realtors. Contact us today to get started.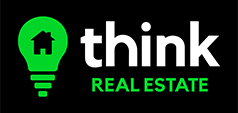 Are you looking for investment property or your next flip in Bay County, Florida?
Call Think Real Estate and talk with our dedicated real estate team.
850-270-4200